IPC Advanced Packaging Symposium: Building the IC-Substrate and Package Assembly Ecosystem
Access Speaker Presentations
IPC recently convened a 2-day symposium in Washington, DC to discuss key business and technology issues surrounding the IC-Substrate and Package Assembly Ecosystem in North America and Europe. Commercial and Defense Electronic Industry leaders led presentations and in-depth discussions on opportunities and challenges for next-generation advanced packaging production, public policy updates, commercial and defense electronics technology drivers, current business environment for IC-Substrates and component assembly & test manufacturing.
Speakers represented the entire advanced packaging ecosystem and semiconductor supply chain: final system OEMs, component makers, HDI PCB fabricators, market leading IC-substrate fabricators, assembly & test manufacturers, equipment, and material suppliers. Four featured keynote presentations included senior leaders from Intel, US Department of Defense, SRC Semiconductor Research Corporation, and TechSearch International.
Complete the form to download the speakers' presentation slides.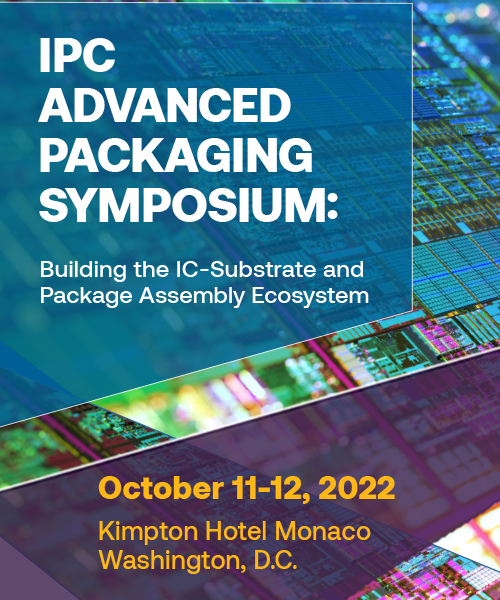 Complete the form to access speaker presentations.